Running the Line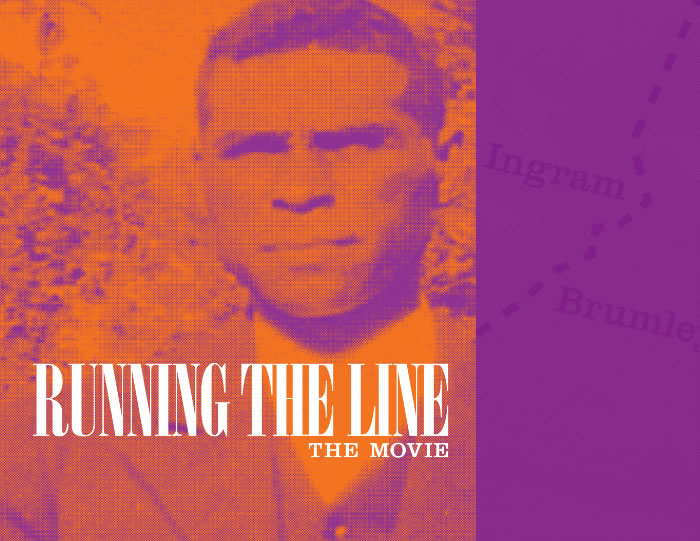 RUNNING THE LINE is centered around a series of dramatic events which took place in 1919, when Ben Esau Ingram Jr., was accused of killing a wealthy white man; resulting in the most sensational murder trial to take place in the post-reconstruction South.
Born September 12, 1876, Ben Ingram, Schyleen Qualls' grandfather, grew into adulthood and laid the bricks of his life in Byhalia, Mississippi, the place where his grandmother, parents and two oldest siblings were enslaved. His fierce courtroom battle was waged in Holly Springs, Mississippi, between eight formidable lawyers: Wall Doxey, who later became a member of the United States House of Representatives and then the United States Senate; Rush Knox, who was Attorney General of Mississippi in the 1920's; Lemuel Augustus Smith III, who served as a justice on the Mississippi Supreme Court; William Alexander Belk, a distinguished Mississippi State Senator; Edward Clyde Wright, who became a law professor at Yale University; Lester Glenn Fant, who was the U.S. attorney for the Northern District of Mississippi for many years; and the Honorable Judge Leroy Kennedy who put aside his judicial robes to join the prosecutorial team, charged with seeing that Ben Ingram be found guilty of murder and hung. Presiding over the Grand Jury trial was Judge Charles Lee Crum.
Historian and curator of the Marshall County Historical Museum, Lois Swaney-Shipp, believes that Nobel Prize winning author, William Faulkner's book and film, INTRUDER IN THE DUST, about a black landowner accused of murdering a white man, was inspired by Ben Ingram's life. Faulkner would have heard the fabled stories of Ben Ingram during his lengthy stays in Ben Ingram's small hometown of Byhalia, where Faulkner began coming in 1936 to recover from his bouts with alcoholism and where he eventually died in 1962. In contrast to Lucas Beauchamp, Faulkner's lead fictional character; Ben Ingram was wealthy, by even white standards of the time. Booker T. Washington, the dominant black leader in the late nineteenth century, recognized Ingram, who owned nearly two thousand acres of land, as one of the South's most enterprising and successful planters.
RUNNING THE LINE is about a man, his family and his community; and how, during the worst of times, and under unimaginable and extreme circumstances, their connections as human beings reigned supreme. It is also about the dire consequences of daring to cross the dividing lines created by centuries of conditioning. Revealing a powerful but little known episode in American and Mississippi history, RUNNING THE LINE is a different kind of Southern story.
"Blue Collar" by Albert Chong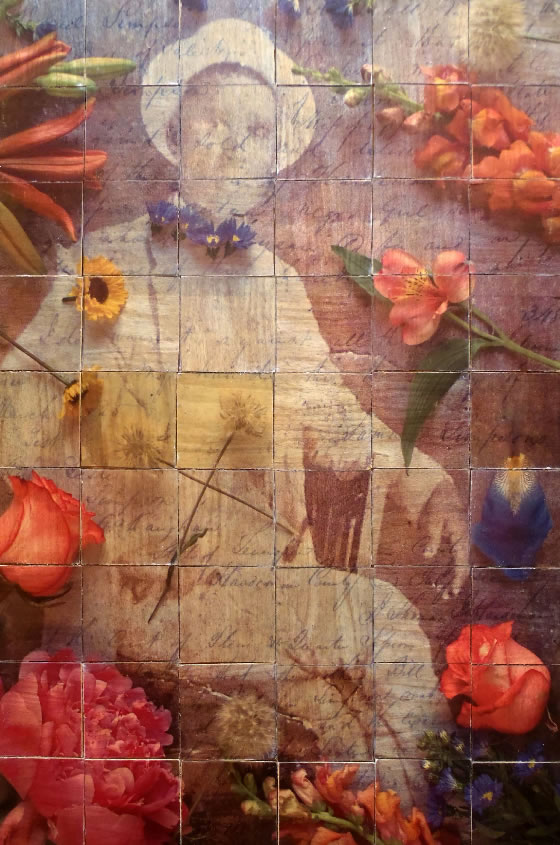 (The artwork and photograph of Ben Esau Ingram Jr. is superimposed over the 1825, five hundred dollar "Bill of Sale" for Ben Ingram's grandmother, Hagar, when she was taken from her mother and sold at the age of ten by Samuel Simpson of Marion County, Mississippi to William Simpson of Hardeman County, Tennessee.)
I have a dream.